The chiropractic Software Motif EMR Project produced MyEMR for the Pocket PC for chiropractic SOAP notes, MyEMR for Windows, and EMR Datacenter for medical billing software for a seamlessly integrated electronic medical record solution. The time period of 2003 to now in 2020 has been very productive with opportunity and creativity, responsive to user feedback and perpetual technology advances in computer sciences.
The chiropractic Software Motif EMR Project came into fruition with a highly competitive philosophy to empower users of our software with a rich feature set, with unlimited user licensing strategy, without software locking codes to require our users to be dependent upon anyone for codes.
Instead of "locking down" our users, we have provided our users with software features and service where we enjoy the continued relationship of our users through quality, service and fair pricing. What we get in return from our users are great software ideas and their trusted referrals.
The result is our ongoing Software Motif EMR Project, officially incorporated in Florida in November 2003. Software Motif's pricing structure has already had an effect on its competitors' pricing structures, and their levels of service.
If you are a chiropractic physician who has yet to join us at Software Motif, Inc., we consider you a future customer. As a future customer, we hope that our competitive effect in the chiropractic profession will already present you some benefit with your current software company, whether it may be lower pricing, better service or contemporary software features.
The easy change from being a "future" customer to a "current" customer!
MyEMR for Windows is a freeware download, with all licensing and locking removed to effectuate this freeware release. It is not a demo: it is for you to enjoy while it serves your SOAP note needs.
We invite you to visit Software Motif's corporate site for more information as well as the MyEMRFree.com site to download great random text generation software for chiropractic SOAP notes and become a "current" customer.
About the Software Motif EMR Project's Founder – James D. Carlburg
James Carlburg has achieved more than 31 years of healthcare software development productivity. Beginning with Physicians Digital Resources, he has written over a million lines of software code.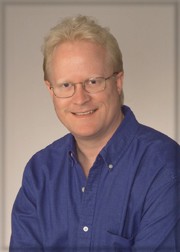 Since 1989, Mr. Carlburg has seen the days of virtually unregulated chiropractic simultaneous billing, later to be scrutinized in the early 1990's creating the need of the essence of dictation quality documentation. These chiropractic requirements contributed to the conception to random text generation engine in 1992. In the mid-1990's, managed care styled as HMO's, PPO's and capitated care identified a void for what didn't exist in the chiropractic profession at the time – seamless integration between the dictation quality patient documentation and high-volume appointment-centric office management software.
This concept gave birth to a chiropractic billing software, a design which took several conceptual design steps to "wrap" the concepts of competing office management software. Whereas competing office management software focused on entering transactions (merely as a cash register and generally used in the back-office the following day from super-bill travel cards), the chiropractic billing focused on setting appointments and ensuring that appointments were kept by patients, and as such, was designated to be used in real-time at the front desk.
Setting and ensuring that patients kept their appointments was always a focus of the chiropractic billing software. Billing CPT codes, processing insurance and patient statements came along naturally as the result of patients and keeping their appointments.
Mr. Carlburg was President of Chirosoft, Inc., a Florida Corporation, from 1996 through Chirosoft's dissolution in September 2003. Mr. Carlburg is now President of Software Motif, Inc., a Florida Corporation, whose primary role is Software Motif's Senior Software Engineer.

MyEMR®, EMR Datacenter® and CatchPhrase® are registered trademarks of Software Motif, Inc. | Appointment Café® is a registered service mark of Software Motif, Inc.
Software Motif, Inc.
301 Clematis Street Suite 3000
West Palm Beach, FL 33401-4609
Toll free - 800.481.9060 · Fax - 561.277.2505
© 2003-2020 Software Motif, Inc. All rights reserved.